SPECIFICATIONS
No. RF-14
Furnish and install Musson Aluminum Recess Mat Frames of extruded aluminum 6063 T-5 in sizes indicated on drawings. Frame shall be pre-cut at factory, and supplied with aluminum corner pins and steel anchor keys. Install per manufacturer's recommendations to receive specified Musson Mat and to accommodate specified flooring material outside frame. Screed a cement base into interior frame area 7/16″ below the floor level, using edge of frame as a guide. Install Frame Position "A", "B", "C", or "H" as applicable.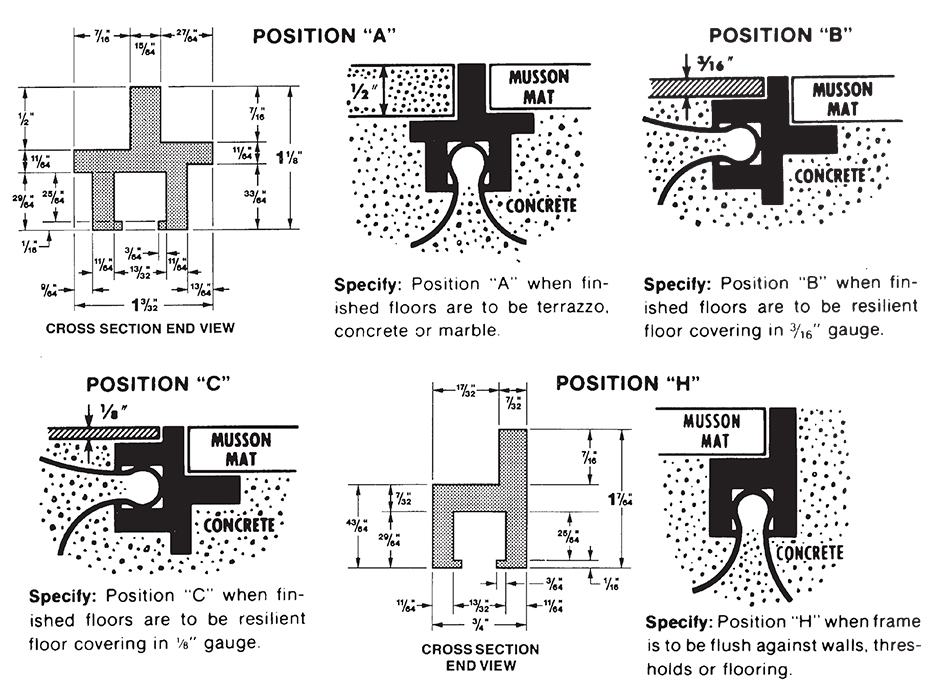 BRONZE ANODIZED ALUMINUM FRAMES
Position "H" only. Medium Bronze color electrostatically applied in two steps to Position "H" Frame shown above. All other specifications remain the same.